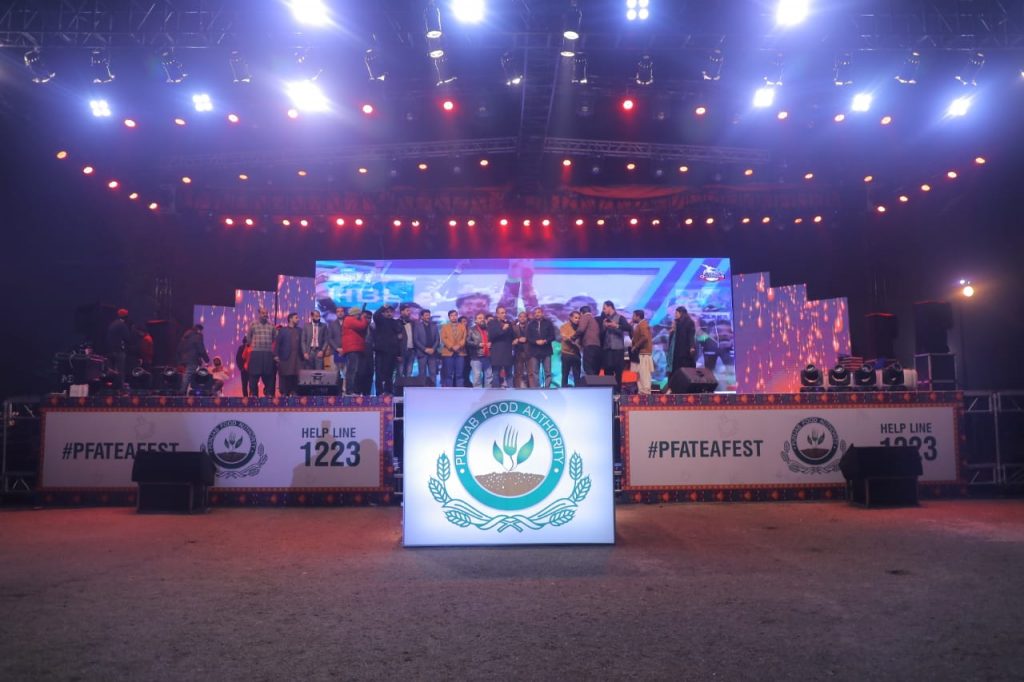 Punjab Food Authority holds Tea Festival; A New Year gift to Lahoreites!

DG Punjab Food Authority Mudassar Riaz Malik and Senior Provincial Minister Mian Aslam Iqbal inaugurated the Lahore Tea Festival on 31/12/2022 with the aim to promote hygiene, culture along with entertainment. More than 70 food stalls, lounges for tea, milk and other products have been set up in the festival.
Special performances made by famous singers Abrar Ul Haq, Sahir Ali Bagga, Yeshal Shahid, drum beaters, cultural dances, match show for children were organized in the musical night.